Every week we gather to remember God's amazing love for us and to hear and receive Jesus' forgiveness and peace. During each worship service, we share together in the wonder of the Good News of Jesus' life, death, and resurrection through singing, prayer, the reading of scripture, and preaching. On the first and third Sundays we receive the sacrament of Holy Communion, and everyone is welcome at our Lord's Table.
A nursery is provided downstairs in the fellowship hall for young children. Parents, who wish, are invited to take children to the nursery following Youth Time in worship.
The church is completely accessible to all persons. Parking is available across from the church. Greeters will direct you to the sanctuary and other facilities.
Are you interested in learning more about what happens here at Saint John's? Or are you interested in becoming a new member? Please contact Pastor Stacy to begin the conversation.

We look forward to your visit.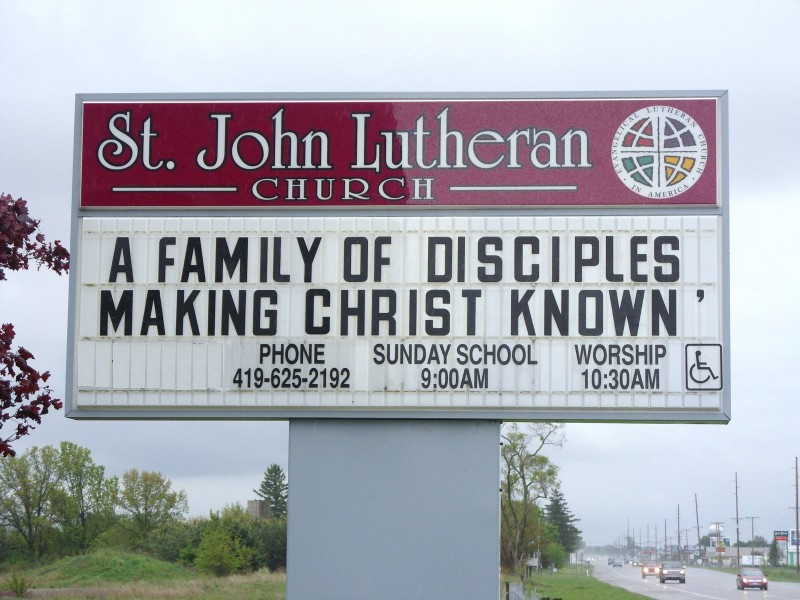 ---